Our residential homes at ARM Community Care service up to 6 residents, allowing each individual more personal attention, nurturing and supervision. Please click these links to learn more about each location: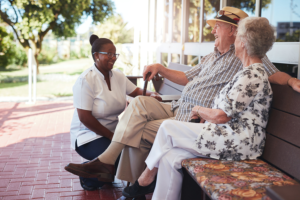 All three communities will assess each resident as an individual. A care program is then developed where the basis of their care will begin.
Our residences offer all the privacy and comforts of home in a clean and safe environment. Private and semi-private bedroom suites come fully furnished or, if you prefer, may be furnished with your own belongings.
There is a pleasant dining room where home-cooked meals are served family style and menus are created with your personal requests in mind.
There is always a lot to do at ARM Community Care. We provide a comfortable schedule of events and activities for residents who wish to participate. There are games, crafts, and outings, as well as music, cultural and culinary adventures – a little something for everyone.
Additionally, there is always the opportunity for individual activities such as gardening, reading, needlework, or spending quiet moments with family and friends.