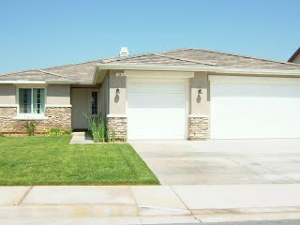 Emory Terrace (RCFE) Residential Community Facility for the Elderly is devoted to the elderly with memory care needs aged 60 years and above. We are able to handle the health management of seniors or older adults who have been diagnosed with:
Alzheimer's Disease
Vascular Dementia
Dementia with Lewy Bodies
Mixed Dementia
If your loved one is experiencing the difficult health issues associated with these conditions, we hope you can find time to visit us and consult with the staff. We offer our help and our support as your family faces potential lifestyle changes in order to accommodate the special memory care needs of your loved one.
We are a six bed RCFE Residential Care Community that specializes in Memory Care. You can find us in beautiful Beaumont, California off the 60 & 10 Fwy. close to Redlands, Calimesa, Cherry Valley, Banning and Yucaipa. Our staff is compassionate, kind, experienced and well trained.
Emory Terrace is a beautiful, warm, energetic, and very welcoming community.
Delivering the best quality of care is the entire premise on which Emory Terrace RCFE was constructed upon. Before homes like Emory Terrace RCFE existed, the idea of residential senior living was a concept that was still unavailable. Senior care was limited to either convalescent homes or large-scale residential care communities. These options left a lot of cracks to which seniors with specific care needs fell through. When the care given is not tailored and built to fit the client's individual needs, many seniors were left with care plans that were not only restricting, but also unhealthy.
Emory Terrace RCFE was built on the idea of creating a second and better option for seniors with dementia, Alzheimer's or any other health condition that would not only give them the atmosphere of home but also deliver quality and precise care that would help them age in a graceful and healthy manner. We are a six bed community with four private rooms and a shared room. We are staffed with 24/7 awake staff. Here, your love ones will feel right at home and receive the care they deserve.
24 – Hour Supervision
We provide awake staff to be on call at all times of the day to help and assist any of the residents.
We offer competent staff who are respectful, understanding, and patient.
We instill in our staff the importance of a resident's preservation of dignity.
We encourage independence.
We, at Emory Terrace, offer a resident to caregiver ratio of 6:1 or less as part of our dedication to ensure 1 to 1 physical contact and care is felt by all the residents.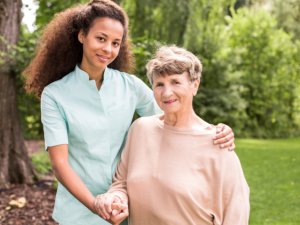 Three Nutritional Meals / Snacks
We provide three home-cooked meals specifically designed and catered to our residents' individual needs and likes.
We also take special care in making sure our meals can cater to the needs of diabetics and low-salt diets as needed by our residents.
We also provide nutritional snacks in between meal times as our residents desire them.
Assistance in Daily Living Activities
We provide assistance in the following areas:
Bathing
Dressing
Personal Care
Mobility Tasks
Eating
Toileting
Grooming
Planned Activities
We provide a monthly picture of your loved one
Morning stretches
Muscle building activities
Weekly Bingo
Birthday celebration (including cake and birthday card)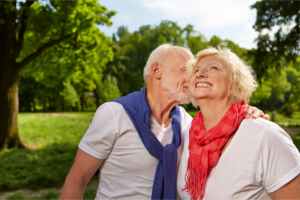 Supervised Medications
We take the burden of managing and supervising medication administration.
We ensure that all medications are taken as ordered by their doctor and in a timely fashion.
We also make sure that all the medications are properly and securely stored and, if needed, properly disposed and destroyed.
In-house Physician Visits
We provide scheduling for in-house physician visits.
Laundry & Linen
We provide the daily washing and drying of all of the residents' clothes as well as bed dressing as needed in a laundry room on site at each of the facilities.
Incontinence Management
Daily monitoring and management of the residents' incontinence.
Washing of clothes and sheets as needed by the resident as a result of incontinence.
Cosmetic Services
Simple trim (for hair)
Nail trimming
Styling hair when required (simple Curling)
Nail painting
We also provide our male residents with hygienic supplies such as shaving razors, shaving cream, and after shave.
Hygiene Supplies
Soap
Toilet Paper
Toothpaste
Toothbrush
Lotion
Body wash
Shampoo
Conditioner
Note: if any special brands for these products are specified, the family must provide.
Emory Terrace
Lic # 336425524